Full Service on HVAC Units in Birmingham, AL
We are proud to offer expert residential HVAC service in and around Birmingham, AL. Many in our area choose central air systems, heat pumps and furnaces to heat and cool their homes. We service all makes, models and brands and offer high-quality products built to last. We also offer air duct cleaning to support your heating and cooling systems and improve indoor air quality No matter the problem or project, you deserve perfection and we deliver!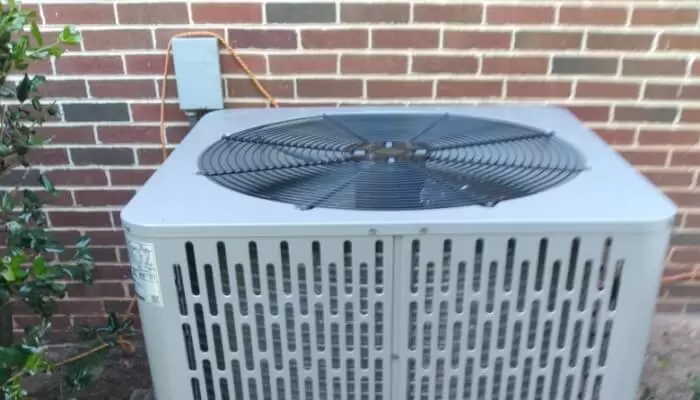 HVAC Services
At Perfect Service, we are the leading HVAC experts in the Birmingham area. We install, repair and maintain heat pumps, central air systems, mobile home units and more. For all of your HVAC needs, you can count on perfect service from Perfect Service!
Did you know that we can fix any kind of HVAC unit out there? Just give us a call and we will determine the problem with your unit and repair it with accuracy at an affordable price. And, we're available any time for emergencies.
Regular maintenance on your HVAC system will not only prevent repairs from happening in the future, it will extend the lifespan of your unit as well as help it to run more efficiently. Sign up today for our maintenance plan service and start benefiting tomorrow!
Our team has many years of experience installing HVAC equipment. It takes knowledge and care to properly replace an HVAC unit and we have just that. We will help you choose the right size and setup for your new heating and cooling and system to ensure optimal comfort.
Mobile Home Units
We offer tailored HVAC solutions designed to work with high-static ductwork in mobile homes. Our services deliver the heating and cooling you need without having to modify your mobile home. We install units that fit your unique needs so you never have to compromise on comfort.
Heat Pumps
Heat Pumps are an energy-efficient way to heat and cool your home by transferring heat, either from the outside air or inside air. Converting from a furnace to a heat pump can help you save on energy costs and support eco-friendly initiatives.
Air Conditioning Services
Birmingham's summers are hot and long, so it's essential that your air conditioning system is reliable and efficient. Our air conditioning technicians are certified, highly experienced and able to provide you with any air conditioning services you might need from maintenance and repair to new system installation.
We service a wide range of AC products, from central air and forced air to mini-split and packaged systems. We know how important reliable cooling is in Alabama - that's why we offer 24/7 emergency services and convenient, upfront pricing.
Heating Services
Even in Alabama, your heating system is an important part of your HVAC system. Furthermore, a reliable, efficient heating system is essential to your home's comfort. For more than 20 years, Perfect Service has been providing the residents of Birmingham with fast, professional heating services, including maintenance, repair and new system installation.
We can also help you upgrade your traditional electric furnace to a gas furnace for a clean, economical heating solution for your home.
What is the average price for an HVAC service call near Birmingham?
Most HVAC service calls cost between $100 and $150 on average, but there are several things that can affect the cost. Some of the main factors that will influence the cost for a service call are the type, brand and size of the system you have, when your system was last serviced and how old your system is. If your system is damaged and needs repair, those costs will also be added.
How often should residential HVAC be serviced near Birmingham?
Residential HVAC systems typically need to be serviced twice a year - in spring and fall - to ensure that they are working properly and last you a long time. Semiannual HVAC service ensures that your equipment is working at peak efficiency, which both saves you money on operating costs and decreases the chances of an expensive breakdown.
How often should you change the HVAC filter?
Changing your filters regularly can help to improve your system's efficiency and improve your indoor air quality. Generally, you should change your HVAC system filters every 90 days. However, you may need to change them more frequently if your units are running constantly, you live in a polluted area or you have a lot of pets in your home.
Contact Us for Perfect HVAC Services Today!
For all your heating and furnace needs, from maintenance and repair to new system installations, call Perfect Service at 205-206-6091 or contact us online for questions and scheduling.
Why You Should Choose Perfect Service Heating & Air
24/7 emergency service
The best warranties in Alabama
Highly trained and experienced technicians
Great customer service and high-quality workmanship at an affordable price