High-Quality Gas Furnace Products Near Birmingham, AL
Compared to traditional electric units, gas furnaces are one of the most economical options for heating a home in the Birmingham area. They burn clean and use all of their energy to provide warmth, and the cost of natural gas has been consistent over the past two decades.
Perfect Service will assist you in deciding whether gas heat is right for your home and install a custom system designed to save you money, energy and headaches associated with owning an HVAC system. We offer only the highest-quality gas-heating furnace products for long-lasting comfort. Contact us today for your free estimate!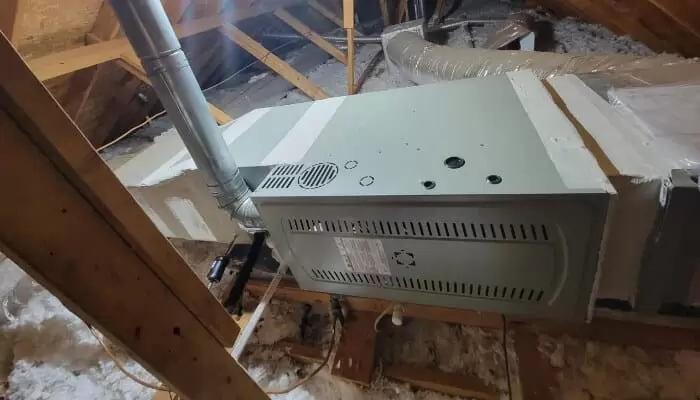 Benefits of Gas Heating Furnaces
Gas furnaces are a popular heating choice for homeowners in the Birmingham area, offering fast heating, energy efficiency, eco-friendliness and more. Whether it's time to replace your existing gas furnace or you are looking to upgrade from an electric furnace, Perfect Service will help you find the right fit.
With a gas furnace, you can enjoy:
Greater energy efficiency than electric furnaces
Reduced monthly utility costs
Faster, more dynamic heat control
Low pollutants associated with clean-burning fossil fuels
When the time comes to replace your home's furnace, Perfect Service is proud to offer many options to find the perfect heating solution. We will help you understand all of the options that help you save and enjoy reliable comfort through the winter.
Our team can also help you upgrade your existing heating system to an energy-efficient heat pump system that conveniently combines heating and cooling for greater savings and comfort. These systems offer the best of both worlds: consistent cooling through the summer and reliable warmth through the winter, all in one system,
Perfect Service HVAC is Your One Stop Gas Heating Source
We won't forget you once the job's done. When you have us install your gas furnace, you can rest easy knowing that you're a part of the Perfect Service family. With our range of products, services and maintenance plans, you can take care of every heating or cooling issue with one simple phone call.
You can always trust us for:
Emergency technicians on call 24 hours a day, every day.
Comprehensive knowledge of every situation.
A full system assessment to identify problems before they develop.
A gas furnace is a great alternative to more traditional HVAC systems. To determine whether or not natural gas is the way to go to keep you warm, trust Perfect Service to guide you through every step of the process.
Contact us online or call 205-206-6091 today to schedule your convenient, on-the-spot estimate.