This Is Our Perfect Service Community
From the beginning, in 2002, Perfect Service Heating & Air began with community involvement in mind. We just wanted to serve our friends, neighbors and community by providing stellar – PERFECT – service and do it in a way that would allow us to keep giving back to those who trusted us to take care of their homes and heating & air conditioning repair, replacements and maintenance.
Being a local business is so much more than just doing business around Birmingham; for us, it means working in the community – shoulder to shoulder with our customers. Thank you for stopping by to learn more about how we can work together for a stronger community.
Here are the latest updates: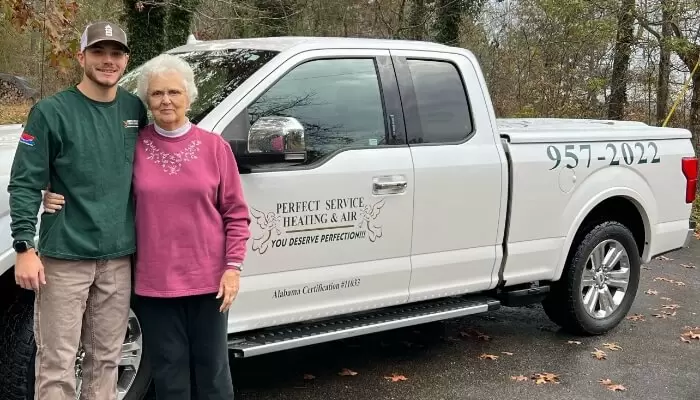 Timing Is Everything
At Perfect Service, we always want to ensure our customers are safe, comfortable and taken care of. While this usually applies to home comfort-related instances, one of our technicians, Scott Hurst, took our philosophy to the next level while performing what was supposed to be a routine preventative maintenance tune-up.
When one of our valued customers, Joan Payne, experienced a sudden medical emergency shortly after her scheduled service had begun, Scott jumped into action. He made sure she received the necessary care as soon as possible and tended to her in the interim while professionals were on the way.
Thankfully, Joan made a full recovery and was feeling better within a few hours. Following the event, she expressed sincere gratitude that Scott was by her side, stating, "It's kind of scary that I would have been alone if he wasn't there… He's a hero."
Read more from Joan and Scott's story about the service call that changed them both and exemplified what it means to help our community in any way we can.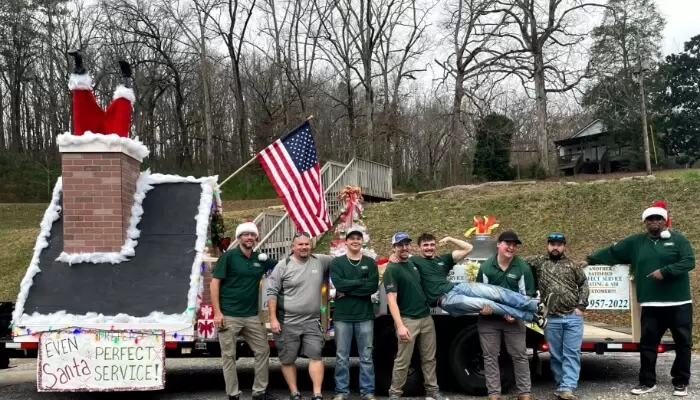 Hip, Hip, Parade!
Across Jefferson County, you can find Perfect Service supporting the community with heating repair, AC repair, heating system installation, air conditioner replacement and more!
In 2022, we were thrilled to have been able to take part in the City of Clay Parade. Check out a few photos from the event below!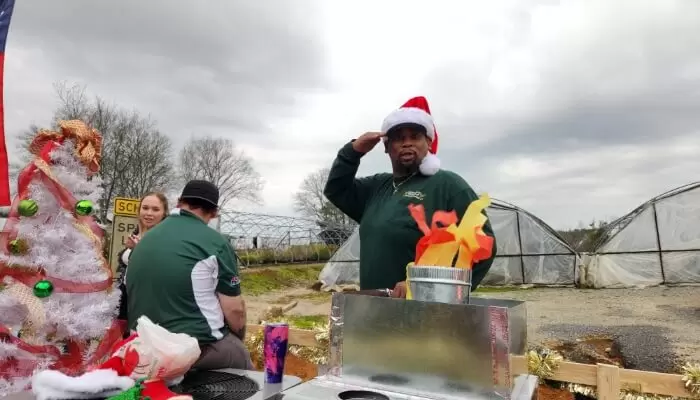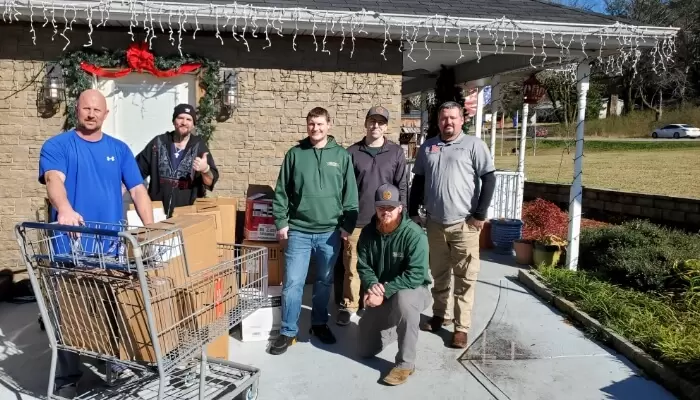 Holiday Food Drive
In 2022, we were so grateful to be able to give back to the community by teaming up with Three Hots and a Cot as well as Food For Our Journey to make our annual food drive a huge success. Enjoy a few pictures of us dropping off the collected donations!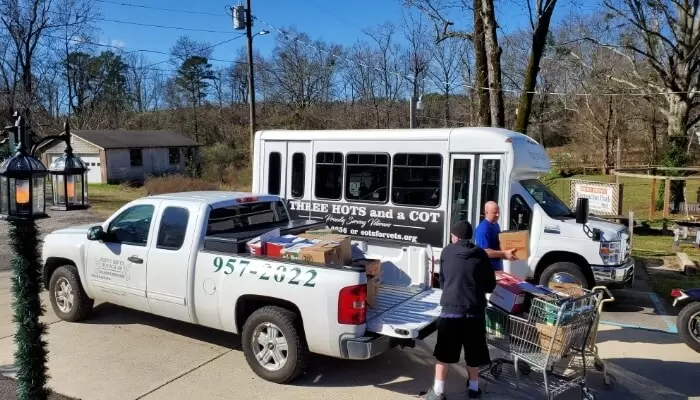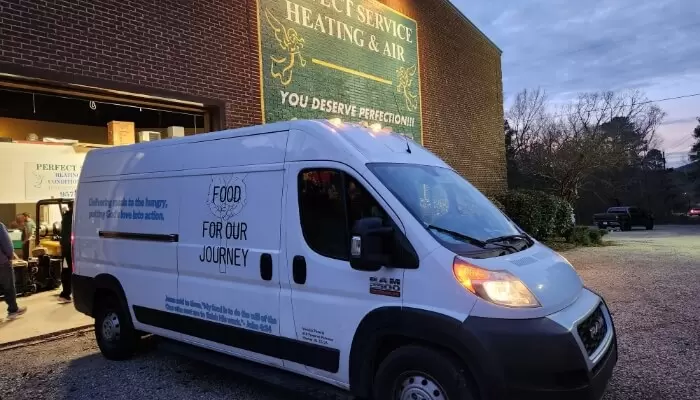 Your Comfort Comes First
If haven't scheduled your seasonal preventative maintenance service – now is the time! Make sure your system is equipped to keep you and your household comfortable all season long. Some benefits of seasonal maintenance include:
Extending system lifespan.
Preventing repairs and breakdowns by catching minor issues early.
Lowering energy costs.
While system maintenance is extremely important, we understand that unexpected damage can occur. If you have any questions or your system is in need of repair, give our experts a call at 205-206-6091 or
reach out to us online. We are happy to help in any way we can!