Energy-Efficient Heat Pump Products Near Birmingham, AL
Heat pumps are more than just instruments for keeping your Birmingham area home warm. The process that heats a home can actually be reversed to provide refrigeration, meaning that it's an invaluably versatile piece of equipment that is essential all year long.
What are the potential cost savings of upgrading to a heat pump for my Birmingham, AL, area home?
Upgrading to a heat pump can lead to significant cost savings. Heat pumps are highly energy-efficient, providing both heating and cooling capabilities. They extract heat from the air or ground, consuming less electricity than traditional heating systems. The potential savings stem from lower energy bills, reduced reliance on fossil fuels, and, in some cases, eligibility for energy efficiency incentives. The long-term financial benefits, coupled with environmental advantages, make a heat pump upgrade an attractive option for many homeowners.
We'll help you choose the heat pump that's right for your climate control needs and further customize it to save you money over a long, reliable system life. We'll also back it up with our standard 12-year parts & labor warranty, bringing you even more peace of mind!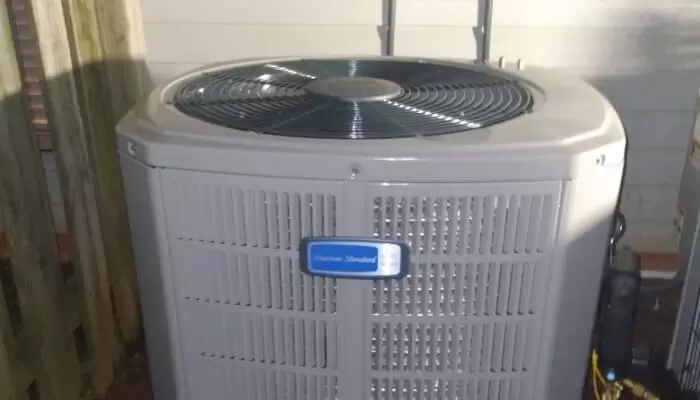 Why Upgrade to a Heat Pump?
Converting your air conditioning and furnace equipment to a heat pump system offers greater energy efficiency for greater savings. Heat pump technology eliminates the need for two separate heating and cooling systems, combining both for convenient comfort.
Benefits of upgrading to a heat pump include:
Cleaner, healthier air.
Greater energy efficiency and lower utility bills.
Maximum control over your home's temperature.
Compatibility with systems and homes of any size or configuration.
Perfect Service offers high-quality heat pump products to help you take advantage of long-lasting heating and AC all year long. Heat pumps are as much as five times more efficient than other systems for optimized savings and control. We will help you find the right heat pump for your needs and provide expert installation to start enjoying the benefits of your new system.
Trust the Perfect HVAC Experience for Your Heat Pump Needs
At Perfect Service, we know heat pumps. That's why we're committed to bringing you the type of service that will make you a customer for life, with installation, repairs and maintenance. When you call on us, you won't just be scheduling another service call.
You'll experience the benefit of:
Fast response time and a job done right in the first visit.
A safe, sanitary and clean work area, complete with cleanup.
Custom installation designed to save money and energy through efficiency.
Suggestions and tips for optimum performance.
Convenient, affordable maintenance plans to identify problems and prevent breakdowns.
A heat pump is more than just another piece of equipment. It's an investment that will power your HVAC system reliably & efficiently for years to come.
Contact Perfect Service online or call 205-206-6091 to schedule your convenient, in-home assessment and get your new heat pump today!